You'll notice on my website, I list a CV, or resume. It is TRUTHFUL and can be easily verified. It is important, for you as a consumer who is about to invest hundreds of thousands of dollars, to ask any potential home inspector about their training, affiliations, experience and education.
What type of Inspector do you want?
Here are some examples of why you should ASK AND VERIFY:
A home inspector in San Diego states on his website that he will inspect any home/any size for $175. He proudly displays his contractors license number on the website, but a search on the Contractors State License Board website shows his license is suspended. He was hired by a colleague to perform a home inspection but never showed-up.
A franchise inspection firm in the greater Sacramento area provides cost estimates for deficient items AND offers to repair them! This is a violation of California Business and Professions Code 7197. (a) It is an unfair business practice for a home inspector, a company that employs the inspector, or a company that is controlled by a company that also has a financial interest in a company employing a home inspector, to do any of the following: (1) To perform or offer to perform, for an additional fee, any repairs to a structure on which the inspector, or the inspector's company, has prepared a home inspection report in the past 12 months.
A home inspector in Sacramento states on his website that he is certified:
"I have passed the examinations issued by the California Real Estate Inspectors Association (CREIA) and the National Association of Certified Home Inspectors (NACHI)."
He is not a current member of either organization. He may have been at one time and taken their tests, but not as of this writing. There is no way to verify if he actually took these tests either. You may wish to ask him how he maintains any form of continuing education.
I recently performed an inspection at a home built in 1934. The sellers were very proud of the fact that they just had a home inspection performed 2 weeks prior and the inspection revealed no major issues.
There was a floor furnace installed in the home. I asked if the previous inspector mentioned anything about it. They said he didn't, but he did mention in his report that it was functional. He said nothing about the fact that is was over 60 years old and rusted. I could not get it to function. I later found out why.The heat exchanger was completely destroyed and there was no gas supply to the unit. Probably was disconnected after the previous owner died from carbon monoxide poisoning.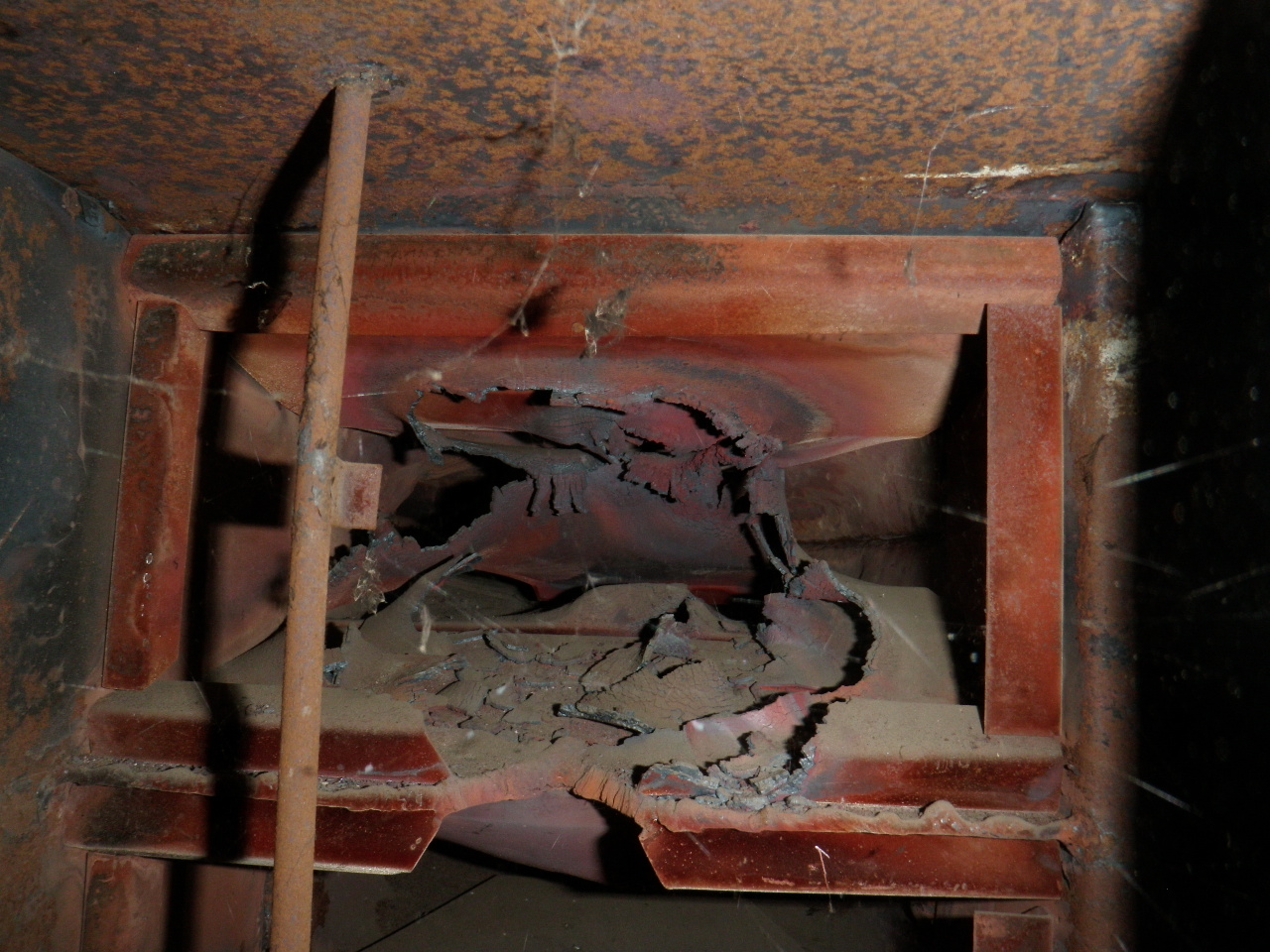 Make sure the home inspector you choose crawls the ENTIRE crawlspace. BTW, my inspection fee for this home was $425. The sellers paid $199 for an inspector they found on craigslist. That's not all he missed. I think he'll be getting a phone call.
Another home inspector in Roseville states on his website that he is:
"Certified by the Contractors State Licensing Services (CSLS)."
CSLS is a training school which offers 2 classes in home inspection; an 8-day, 4 weekend course or a 40 hr. ON-LINE course. It has nothing to do with the Contractors State License Board. In CA, home inspectors are NOT LICENSED. Wonder if he learned how to become a home inspector in front of the computer? I would ask. If a home inspector states they have "undergone rigorous testing in order to become a Certified Home Inspector", know that this phrase is code for "I sat in front of the computer for 2 hours."
A good question to ask your potential home inspector when verifying credentials:
The inspection organization you belong to, (fill in the blank), did they require you to take a psychometric test, which was proctored at a test center or
did you take it on-line with all the answers at your disposal?
Can you fulfill all your yearly educational requirements sitting in front of the computer?
Speaking of being in front of the computer, if you would like to be a
Certified Residential Mold Inspector, a Certified Commercial Mold Inspector or
Certified Mold Remediator, just click here. You can get it all on-line.
If you would like to become a home inspector, click below:
So, if you have a credit card and spend about $1300, you'll have 4 fancy logos to put on your website and not even have left the house. When you see an inspectors website which states they are certified by
XXX Inspection School, find out if it was an on-line class.
Another home inspector in Sacramento states on his website that he is:
"a member of CREIA and ICC"
He is not a member of CREIA. He is a candidate of CREIA who has yet to take the entrance exam for acceptance. He states he complies with a code of ethics, yet clearly violates them at the same time. He has not passed any certification exams from ICC. He may be a member who just receives a magazine subscription. If an inspector states they are a member of ICC, you should ask them if they are a CERTIFIED member, who has taken certification tests. Whenever you see this logo:

go immediately to the link below to verify.
VERIFY IF YOUR HOME INSPECTOR IS ICC CERTIFIED
Many home inspectors state on their websites that they:
"adhere to the CREIA or ASHI Standards of Practice"
This can mislead the consumer into thinking that they are members of these groups. In most cases, they are not. Membership can be easily verified at
Find a Certified CREIA Inspector or Find a Certified ASHI Inspector
While searching for a Home Inspector in the Cool area, I found an inspectors website which states:
"The expectations of excellence that the ASHI standards require is exactly why (name witheld) Inspection Services decided to join ASHI and implement those standards of practice for our business."
He is not a member of ASHI.
A National, Multi Inspector franchise firm states that their inspectors are Certified by (name withheld). This is an on-line, home study course type of certification. When searching for an inspector with this firm in the Folsom area, NAHI and ASHI logos are displayed on the website, along with the inspectors photo. A search for that home inspector in Folsom showed that he is not a member of NAHI or ASHI:
When dealing with franchise or multi-inspector firms, find out FIRST, who will be inspecting your home and then verify THEIR credentials.
There are no licensing requirements for Home Inspectors in CA.
Here's a quote from a Sacramento inspectors website:
"I am licensed, business license #xxxxxx, to perform inspections in California."
OK....it's not totally inaccurate, but misleading? I say YES.
Many home inspectors state on their websites that they have:
"a California Contractor's License"
Having a contractors license will certainly provide a good backround for a home inspector, however, it does not guarantee an understanding of what a professional home inspection entails. Make sure you check the Contractors State License Board to see if the license is active and
there have been no complaints against them.
Check a California Contractors License
You may find their license has been expired since 1984, as I found with one particular inspector.
BEWARE THE "BUNDLED" INSPECTIONS
A word of caution about companies performing bundled inspections, where you can get a pest inspection, roof inspection and home inspection with one company:
1. The CREIA and ASHI Standards of Practice require home inspectors to inspect roof coverings anyway, so by hiring a qualified ASHI or CREIA inspector, the roof is already part of the home inspection. You're not getting anything there for free. Any experienced and qualified home inspector should be well-trained in inspecting all types of roof coverings and their installation procedures. Some home inspectors are better trained than roofers. I've inspected behind some of these companies and found i$$ues with the roof, even after they had said that everything was OK.
Here's a good example from an inspection I performed on 12/26/10. There was a roof certification issued for this roof....20 years old, worn out, improperly installed drip edge flashing, holes through the roof for cable tv wiring and 2 ACTIVE LEAKS! The painters who painted the home 2 weeks beforehand were also nice enough to cover all the moisture stains on the ceilings.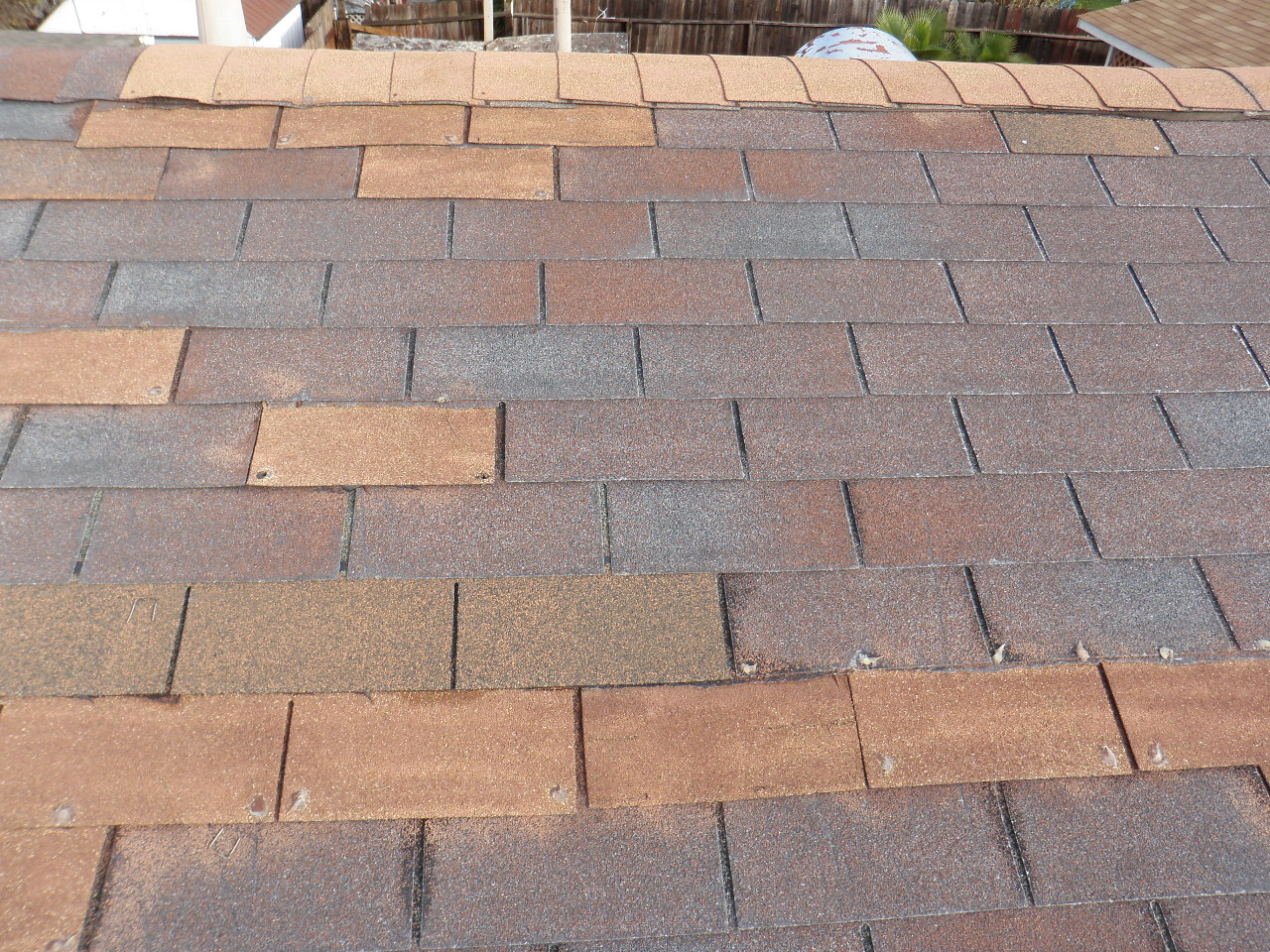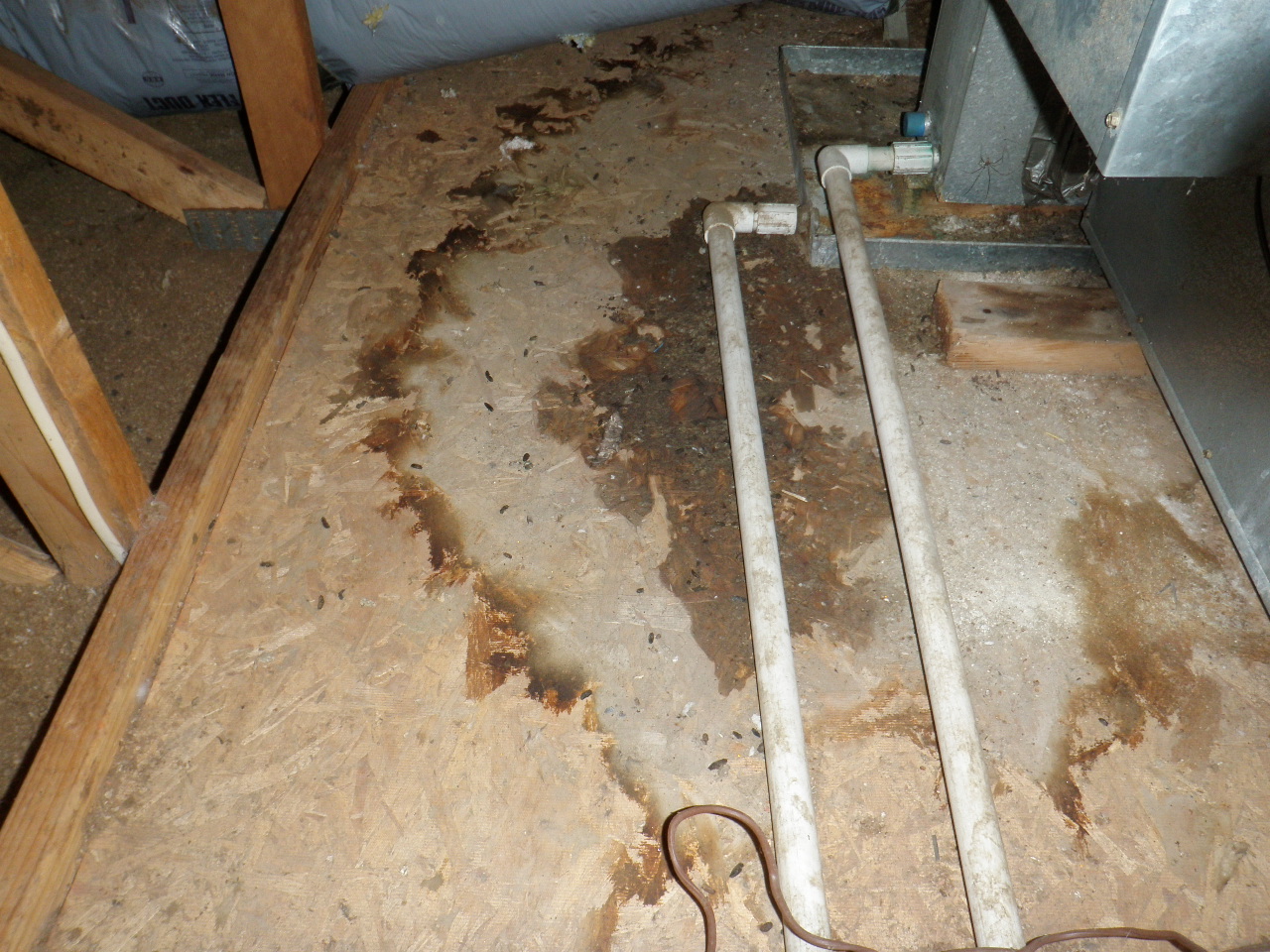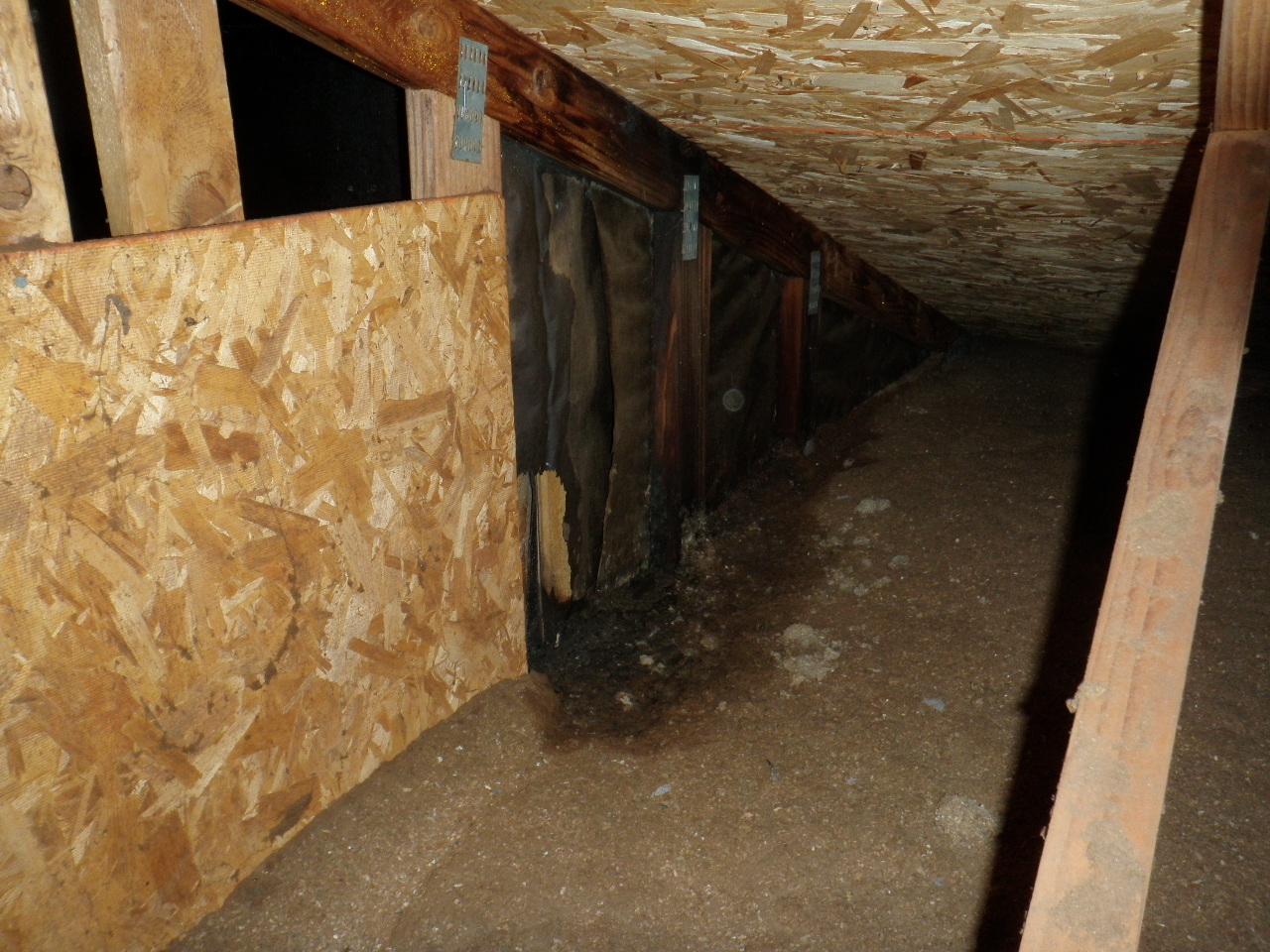 2. Another local company is also promoting their "bundled" inspections. I was contacted by this firm and the fees they offer to inspectors, in my opinion are not commensurate with what a qualified, credentialed and experienced home inspector should be charging.
Are these inspectors hurting for work or simply, unqualified?
Always ask for a resume from the home inspector who will be inspecting your new home.
MAKE SURE THEY WALK THE ROOF AND CRAWL THE ATTIC!
Found a home inspector in Carmichael who "borrowed" web content from a San Diego home inspector and actually plagiarized, word for word, the customer feedback reviews.
He also stole the picture of the San Diego inspector. Allegedly, that's not all he's stealing.
Go to http://www.ripoffreport.com and search for "home inspections".
You'll find this guy listed...THREE TIMES!
Make sure you verify references with real people with real phone numbers.
And finally, a little something about inspection contracts:
You'll notice on most home inspectors' websites, they have a contract or inspection agreement you can download and will need to fill out before the inspection commences. You should read these! Here's my favorite example:
"This Company assumes no liability and shall not be liable for mistakes, errors or omission in judgment of its employees or principals beyond the cost of the Report. The limitation of liability shall include and apply to all consequential damages, bodily injury, and property damage of any nature."
So, if you pay $350 for an inspection and a child gets hurt because the inspector failed to point out that the garage door opener button was only 36" from the ground (should be at least 60"), is he only liable for $350? You'll have to sue him to find out.
It's also a violation of the CA Business and Professions Code to limit your liability to the cost of the inspection!
Does he try to limit his liability because he has no insurance? I would ask.
The Common Law of Business Balance
It's unwise to pay too much, but it's worse to pay too little. When you pay too much, you lose a little - that is all.
When you pay too little, you sometimes lose everything, because the thing you bought was incapable of doing the things it was bought to do.
The common law of business balance prohibits paying a little and getting a lot, it can't be done. If you deal with the lowest bidder, it is well to add something for the risk you run, and if you do that, you will have enough to pay for something better.
Author Unknown
-----------------------------------------------------------------------------------------------------------------------------------------------------------------------

©2004-2011 Home Inspection Plus, Inc

PO Box 102 Lincoln, CA 95648
Phone: 916.316.7587 Fax: 916.408.4387